Rachel Riggio
Founder, Chief Operational Director
Rachel Riggio is the Founder and Operations Director of The Red Road Foundation. She has been living and working in Cambodia for over 6 years. Through the Red Road Foundation, she has personally hosted and oriented over 500 volunteers and interns, through building a school, establishing a farm, health product line, upcycled glass production and the process of implementation of a trash collection system/ waste to resource initiative in the village where The Red Road Foundation resides. Rachel is fluent in Khmer language and has over six years' experience in Kampot, Cambodia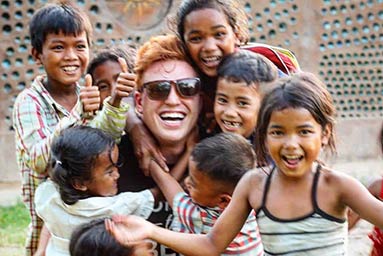 Garrett Riggio, MBA
Co-Founder, CMO, CFO
Garrett graduated from The University of Montana where he received a marketing degree with an emphasis in entrepreneurship. He played football for San Diego State University and the University of Montana. He would retire his football career early to pursue his passion for serving our world and co-found The Red Road Foundation. He currently owns an operates a multitude of business and acts as a marketing and advertising consultant. Garrett commented, "I've always felt a sense of responsibility to give love and aid to the people who need compassion in our world.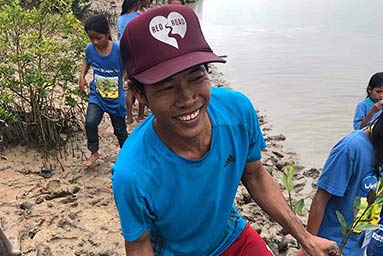 Hong Da
On-Site Residential Project Manager
I have been working as a rice farmer and raising farm animals before I started working at The Red Road Foundation in 2015. I've always had the dream of meeting foreign people and speaking English. Since I started here, I have been able to accomplish that. I love meeting our volunteers from all over the world each week and working with them to make a difference in my community. Another reason why I work at The Red Road is that I understand that we play an important role in Cambodia in order to help the lives of children without opportunity, who are at risk of disease, living in poverty and being unable to afford medical help.