Overview:
Experience the world from a different view.
Spend three weeks volunteering in rural Cambodia and three weeks in Northern Thailand. Gain life skills, learn sustainable development practices, explore yourself and your passions while on a guided adventure in a foreign land. On this trip, you will develop your skills to help you be a self-aware individual, a strong team asset and build your confidence in where you can excel professionally while pursuing a path in your life that brings you fulfillment. 
You will embark on this transformational experience with guides that have lived abroad, speak Khmer/Thai and have made lasting, sustainable impacts in these countries. You can expand your life resume with lessons in eco building, learn about building with recycled materials, be a part of implementing a trash system while providing free education to incredibly grateful children, contemplate inner peace in a Buddhist meditation retreat, opportunities for Thai & Khmer cooking classes, Yoga/meditation/fitness regimens, a perma-culture workshop, and jungle conservation. We will explore secret waterfalls, soak in hot springs, experience ancient Angkor Wat, spend time with an elephant being rehabilitated to go into the wild and make sustainable contributions within two amazing free education centers. Join us on a journey from rural Cambodia and the heart of Northern Thailand for a pivotal summer abroad!
We understand that there are many things to contemplate about the world and how one may want to have their influence felt within it, it can be confusing! Knowing how to embark on that path right out of high school is near impossible! We are here to offer you an experience that can help shape the rest of your life. We want to help you to be your potential, share ideas and concepts from people who are living their lives in a fulfilling way while making long-term sustainable contributions to the wellbeing of our world. 
Join a gratifying, life enriching journey with experienced humanitarians that can share their experience and open your eyes to the many ways to find your passion in life.
Summer Dates: June 1-July 12
August 1-29
Duration: 6 weeks
4 weeks
Program Tuition: $5,000 USD
$3,000 USD
Includes:
Three meals a day
(Exception 2 meals per day at the Forest Monastery) 
Transportation
Flights between Cambodia and Thailand
All activities
Estimated Initial Flight Cost: (not included in program tuition)
$1,200 USD
$200 discount for applications submitted before April 21st
Final deadline for the June/July trip: May 5
Deadline for the August trip: July 1
Discount $150 for sign up before June 20
Group Size: 5-10 students, 3 instructors
Ages: 18-21
Start/Finish:
Phnom Penh, Cambodia/Chiang Mai, Thailand
Round-trip flights, visas, and travel insurance not included
Highlights: 
An eco-building workshop with the engineer from earthship Cambodia.

Day tour and workshop with Kampot Sustainable Housing where they will learn about making recycled bricks from glass/plastic and sand, how to make recycled artificial reef and how we use it to help coral grow up to 40% faster in the ocean, as well as, how they use recycled Styrofoam to make bean bag chairs.

Learn about sustainable farming, how to make natural health/wellness products from plants, how to make ashtrays and cups from recycled glass bottles.

 

Leading tutoring groups, art, sports, music, environmental, hygiene classes and swimming lessons with our students.

Having a jungle adventure and exploring waterfalls

Experience the enchanting Angkor Wat

Hosting a field trip in collaboration with our team where they can take our students to learn about something new, they will help with deciding what this will be and how to facilitate it.

 
Experience a small elephant sanctuary and reforestation project in Northern Thailand.

3 day silent meditation retreat lead by Buddhist monks.

Permaculture education and workshop

Daily meditations, yoga, workouts for maintaining excellent mind, body and soul well-being and personal development.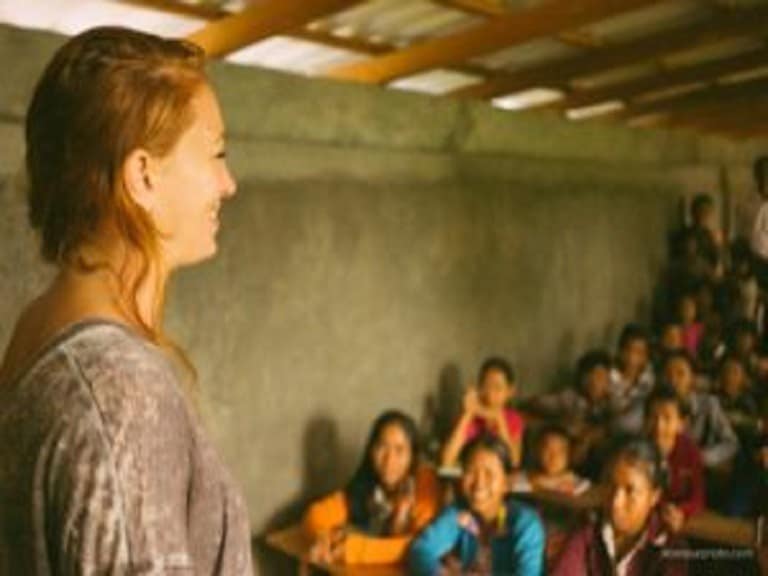 Rachel Riggio is the Founder and Operations Director of The Red Road Foundation. She has been living and working in Cambodia for over 6 years. Through the Red Road Foundation, she has personally hosted and oriented over 200 volunteers, through building a school, establishing a farm, health product line, upcycled glass production and the implementation of a trash collection system in the village where The Red Road Foundation resides. Rachel is fluent in Khmer language and has over six years' experience in Kampot, Cambodia.  Previous to her work with TRRF she studied adolescent counseling and has been certified in this field by Santa Barbara City College. She has worked for six years in inpatient/outpatient therapy with adolescents. This includes her time with Outback Therapeutic Expeditions, in which she worked with a team to facilitate the excursions of six adolescents at a time to live in the wilderness for several weeks, following a therapeutic and self-development program. Her experience also includes working in group home treatment centers, where she was responsible for the well- being, personal development plans and day to day milieu of 6-10 teenagers/foster children per home. She is passionate about making the world a better place. It has been her dream to facilitate a program where she could bring Western Youth to a place where they could have the space and be out of their comfort zones enough to redefine themselves. Her mission is to help young people discover their personal strengths, passions, confidence and skills through putting them in situations where they can be empowered to see how their lives can impact the world around them. Through this model she hopes to inspire young adults to set out on paths that enrich their lives and the world around them.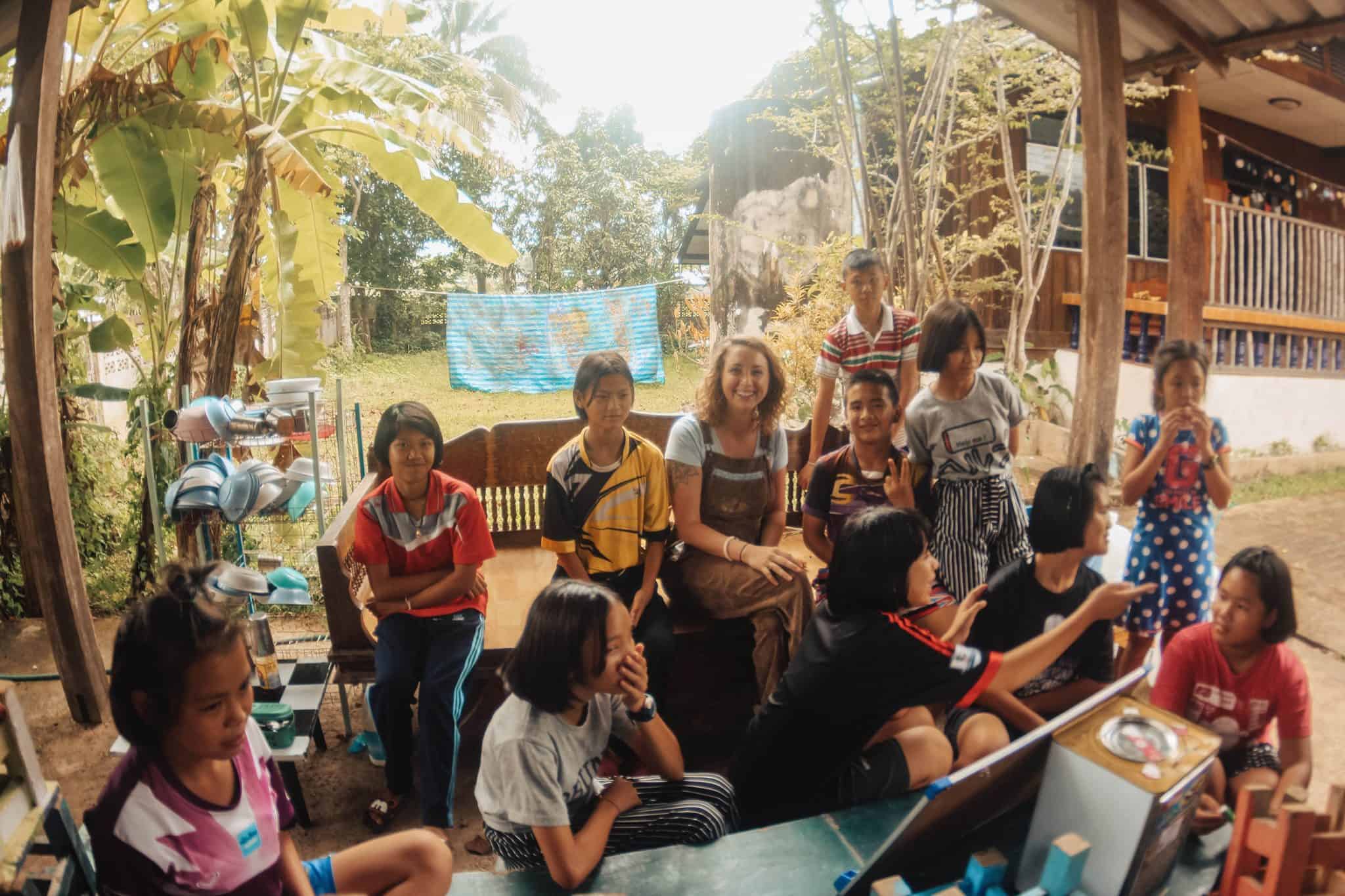 Bobbie Coleman is the operations manager of Kwah Dao Foundation in Northern Thailand that strives to offer educational opportunities to disenfranchised communities in the area. She has been living and working in Thailand for over 3 years. She has experience hosting volunteers in Northern Thailand as well as leading cultural tours from China to America. She believes that in an ever-growing world of opportunities it is not as simple as going to college and "having it all figured out" anymore. After seeing many volunteers work for years to have the opportunity to have an eye-opening experience abroad, she wants to make this an easier option for the young adults of America. She completed a double major in business and entrepreneurship from the University of Colorado and is passionate about ethical business. Her mission, like Rachel, is to help young people discover their personal strengths, passions, confidence and skills through putting them in situations where they can be empowered to see how their lives can impact the world around them. Through this model she hopes to inspire young adults to set out on paths that enrich their lives and the world around them.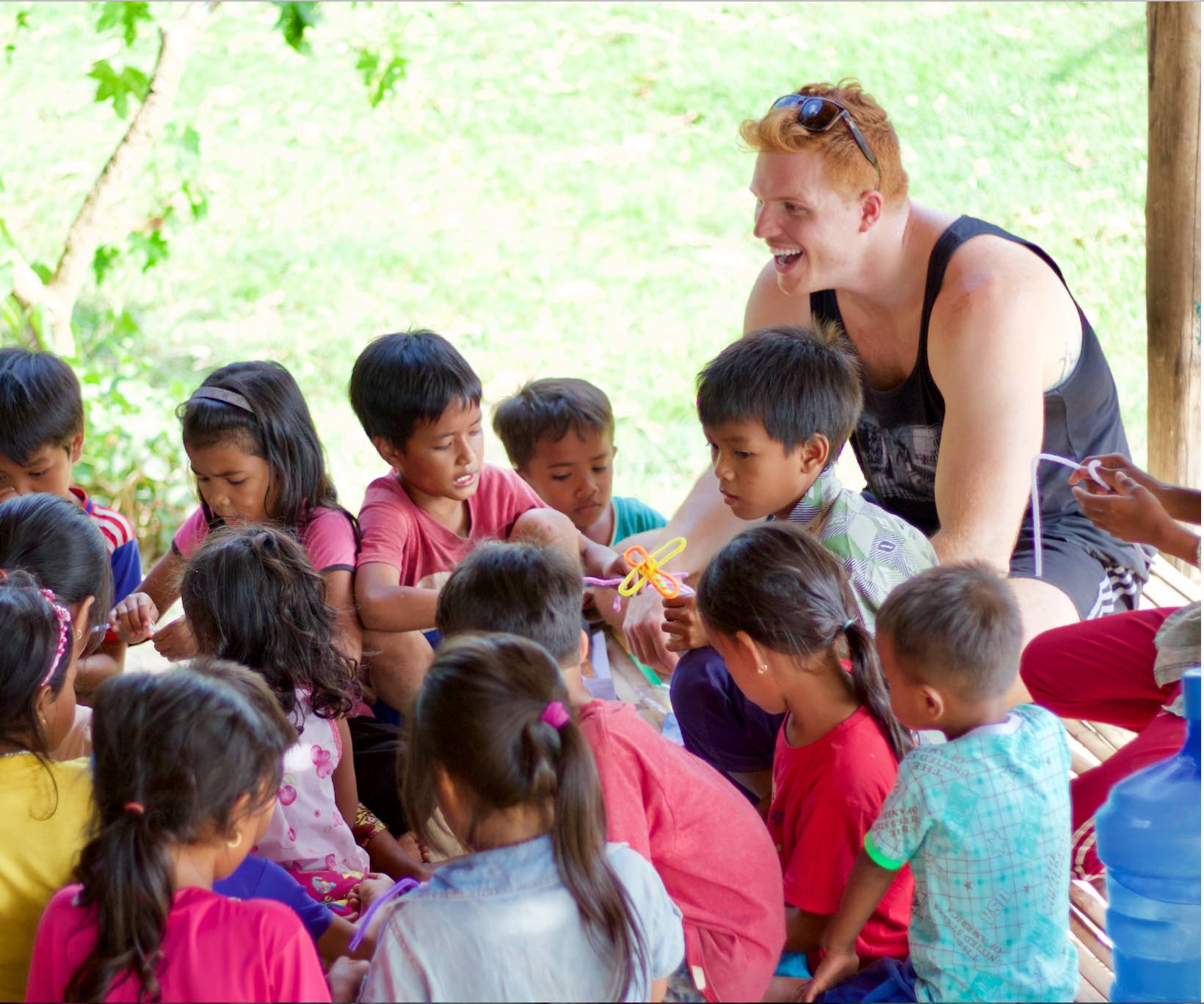 Garrett Riggio, MBA, CBDE and Co-Founder of The Red Road Foundation, follows his passions all around the world. He is a charismatic, go getter and always follows his heart in his business endeavors. He has been working in marketing and business relations for twelve years. From playing college football, to playing over ten instruments in professional bands and facilitating epic fitness and wellness regimes, Garrett is natural leader that finds a way to exude passion through all of his undertakings. He is an excellent mediator and always finds a way to encourage and inspire others. A quote of his:
"Dare to take the less beaten path, have courage to stand out and differentiate yourself to embrace your uniqueness. Be a catalyst for positive worldwide transformation and chase your dreams.
With over 12 years of traveling, making documentaries and serial entrepreneurship, he has seen how working with different cultures can promote identity development and empower us to see the value of new perspectives and ways of living. After taking the leap to found The Red Road Foundation, he has been able make lasting impacts on communities that are struggling and empower our youth to achieve their dreams, which brings him great personal fulfillment. His entrepreneurial spirit and commitment to improving global communities has led him to connect with people through digital communities and social enterprise, as well as provide innovated and creative solutions to global issues.
Testimonials
I had the lovely opportunity to volunteer at the Foundation for a couple of weeks in January…these weeks were unforgettable to say the least. The farm is a place that encourages creative thinking and problem solving. I was surrounded by some awesome volunteers during my stay, they made it feel like home. Thank you to the local kids for always bringing a smile to our faces and for helping collect plastic bottles from the village which are being used to create an eco brick house for the moringa oil extraction process. Thank you to Bongda and his family for welcoming everyone with open arms to the farm. Lastly, this place would not be possible without Rachel. Thank you for spreading awareness on sustainable living and leading by example. Forever grateful for this experience…See you soon!
-Andre 24 (workaway)
2-28-2019
This foundation is such a fantastic project and I feel so privileged o be able to spend two magical weeks there.
The project is based on self sustainability and educating the children from the village. During my time here I worked with Bong Do & the other volunteers in weeding the moringa trees, caring for the nursery, speaking with the children both during the week and helping in the school at the weekend, thinking of creative ways to re-use and recycle rubbish, and help with sanding glasses. The village itself and the location are both so beautiful and the people are so incredible – always willing to help you with Khmer phrases and smiling at you.
Rachel is such a super woman and an inspiration in my eyes, she is touching so many people's lives and truly making a positive change. I was sad to leave this haven and will continue to support the foundation & I will be back for sure.
Thank you so much to Rachel and Bong Do, Bong Shraw, Chang Mai and Surai. Somg nyang luhaawe!
-Leah 26 (workaway)
3-24-2018
I worked here about a year and a half ago and to this day it is my favorite experience of all my travels in south east asia. I cannot say enough good things about this place. I stayed about a week and a half teaching English on the weekends and helping make drinking glasses out of recycled bottles (to fund the project) during the week. The farm is a jaw dropping scenic ride from kampot (around 50 mins by scooter). It sits nestled in a little lush valley surrounded by cool temperature and beautiful farm scenery. Bong Da and his family (the caretakers of the property) were nothing short of amazing. We spent our evenings with them and some of the villagers laughing, eating, and drinking klang in a very communal setting. On the days we did not have pot lucks with the community we would cook for ourselves at the house on a clay stove, taking turns and hanging in hammocks. I LOVE the place and I love the efforts that Rachel is making for this community.
-Connor 19 (workaway)
12-2-2018
We planned to stay one week here and ended up staying two (and would have stayed more if our visa wasn't expiring) because this place is truly special! We spent our mornings helping on the farm with whatever tasks needed completion, afternoons assisting with cutting and sanding glasses/ashtrays, and the weekends helping with english classes in the school. The children at the school and village are incredibly cute, happy to be friends, and are excited about learning. The family are all so kind, and if you eat dinner with them you will not regret it! There is definitely a good deal of free time that you can get creative with to help the project. Getting to come here was one of the highlights in our time in Cambodia, as I don't think we would have been able to learn about the Khmer village life to this extent in the rest of our travels in Cambodia.
If you are thinking about staying longer than a week, strongly consider it, as people have mentioned below the project would benefit from some volunteers staying for longer. Rachel was out of town while we were there, but Ellie and Nathan were coordinating volunteers at the time and are so wonderful!
Milton & Audrey 28
03-03-2017
So I worked with Rachel for 12 days and we had the most amazing time. It's a really great project focused on sustainability and education for the local khmer people, showing them the best ways to recycle plastic rubbish by using it to make art and buildings. Every single kid we met at the free school and in the village would say hello and practise their English with us and the family who you stay with (bong da, srai sra and their two children) were some of the most welcoming and hospitable people I've ever met. It's a really awesome way to properly immerse yourself in a completely different way of life, I managed to learn some of the language and then once we finished the building rachel took us on a holiday to a local island. I loved it so much I will 100% be going back, Thank you Rachel, Pierre and all the bongs for one of the highlights of a 5 month trip! See you soon hopefully, –
-Callum and Ross. 18 & 19
15-7-2016
Wonderful place. You learn to live in simplicity. A Khmer beautiful simple life. The children are fantastic. They are very curious. I learned so much from them and from the family. And there is always a lot of happiness. I think The Red Road Foundation is a space where you can freely express yourself. Every knowledge that can enrich the other ones is well accepted
Thank for the good experience.
Kiss
-Sabrina Guerini 18 (Facebook)
12-21-2018