New Skincare Line, Retreat's, & Partnerships
We have amazing news.
Hello to our beautiful Red Road supporters!
It's been a while since we last checked in. As the world has been so crazy, we have been focused on what we can do to be sustainable in these times: Improving facilities, our product line, and taking care of our staff.
We had to shut the school down when Cambodia requested it of us, so the past few months, we've been focusing on improving the farm, volunteer quarters, and getting our moringa skincare line perfected.
To be honest, it was a bit of a welcomed break, since we have been going nonstop for the past 6 1/2 years! We've had classes every day for the past five years, and it was nice to take some time for maintenance and work on becoming organically sustainable.
Without the salary of our teachers, we were able to make enough money in sales of moringa, bamboo straws, homemade mango chutney, upcycled glass, and bottle bricks to support our on-site caretaker, Bong Da. He just got two one-month-old ostriches for the farm, so exciting, so cute!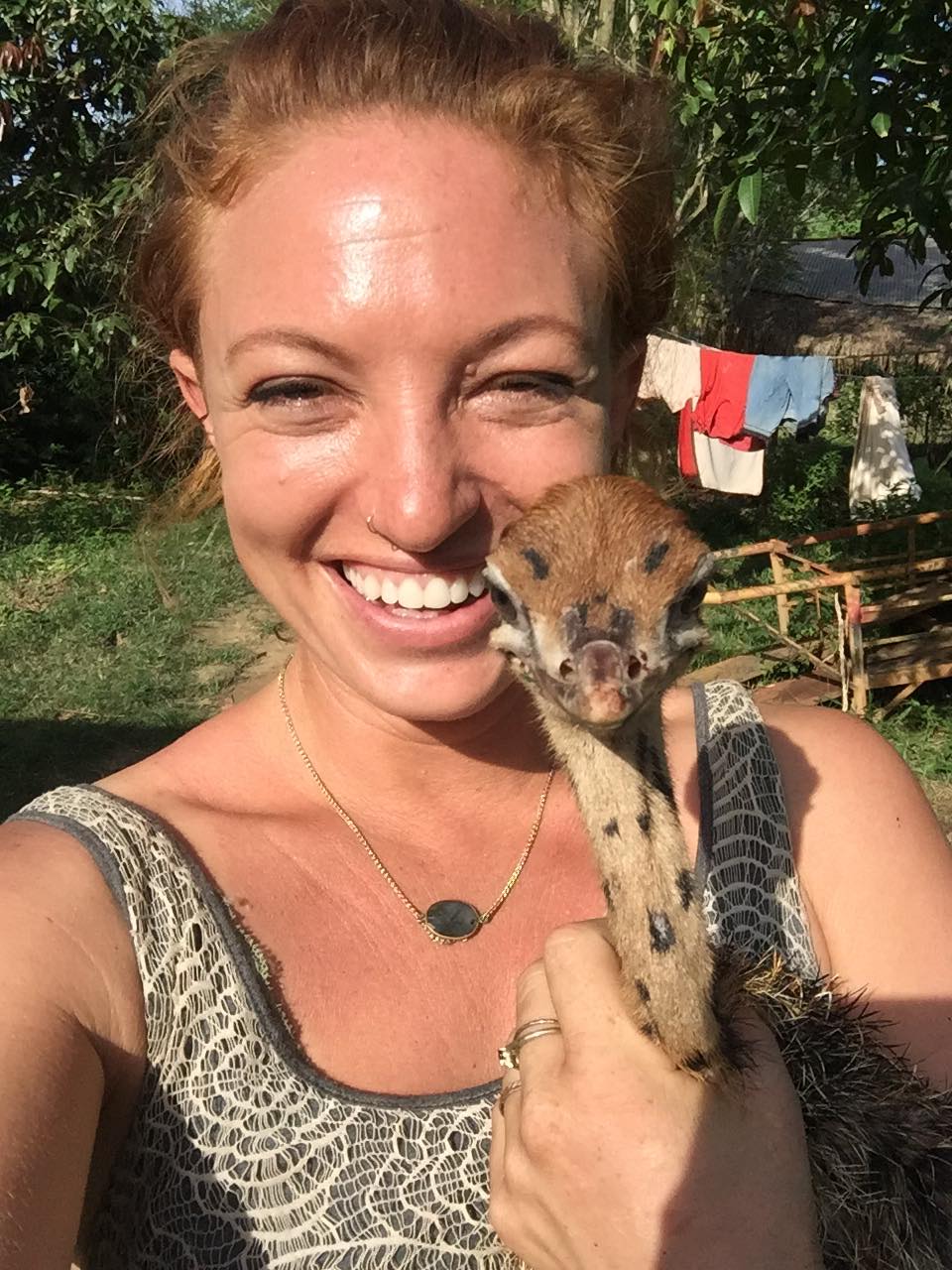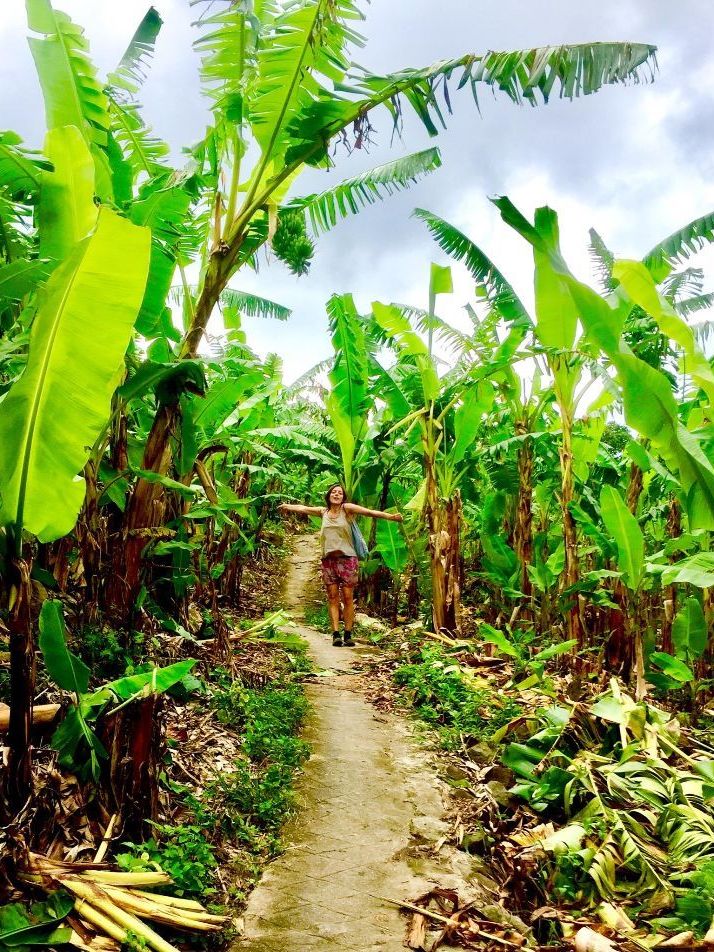 These last few months allowed us to see how close to sustainability we are.
We have created this 3-step skincare line with moringa, 100% pure honey, galangal and turmeric! It consists of:
-A creamy moringa, turmeric cleanser
-A detox and glow scrub
-And then of course our 100% pure Moringa oil serum.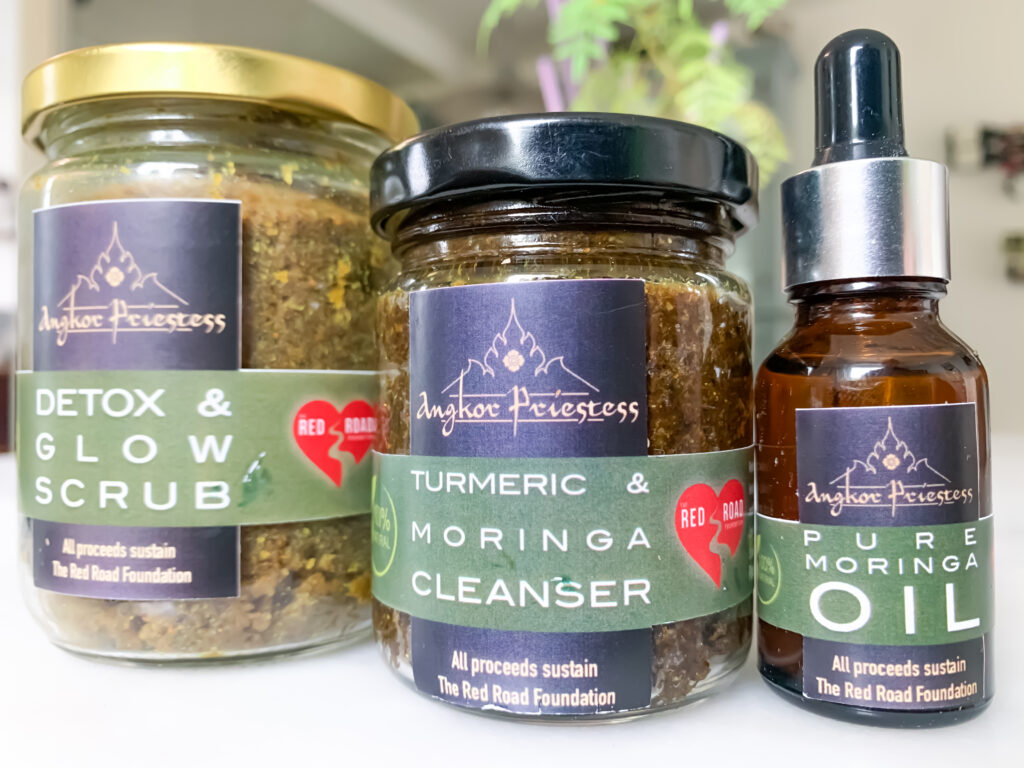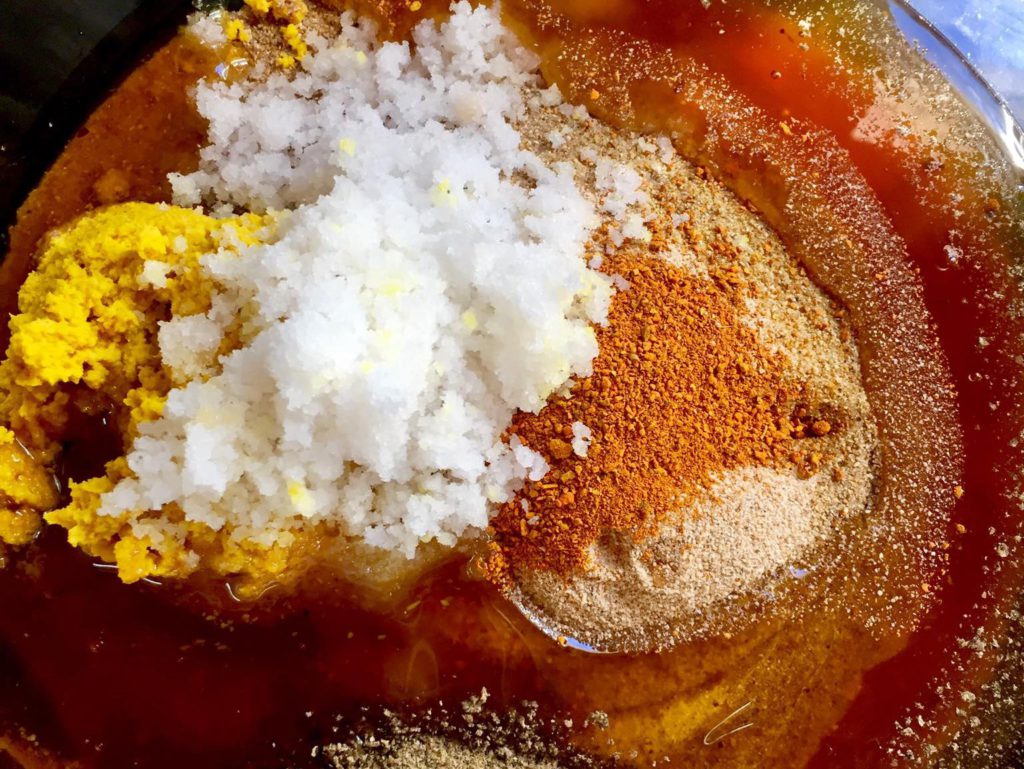 All the ingredients are grown on-site with help from our volunteers and local farmers, and it's so incredible to see what happens to your skin when you don't use chemicals on it.
Our customers in Cambodia absolutely love the 3-step skincare line, and I've seen the skin of our customers, as well as my own skin completely improve! Fine lines diminished, blackheads disappearing, and a beautiful natural glow! We have even gotten in contact with a Danish skincare clinic who is now going to test out our products on scandinavian skin. We are so excited about these new products! It's such a pleasure to be providing this to our friends and customers!
As of now, we need support from our donors to start up small group tutoring classes and get our products abroad.
We are SO excited about our new product line, for every $150 donated, we would like to send our donors the three-step Moringa skincare line.
We are so grateful to all of you and are very excited about all these beautiful initiatives to be fully self-sustaining!! We are almost there!!! To receive the skincare line, please email Garrett@theredroadfoundation.org with a screen shot of your donation receipt or just reply to this email.
.
IN THE FUTURE
We have some great news about our future projects:
Before the pandemic happened, we had professors from Montana State University out to see our projects to check out collaboration possibilities for this and future years. The dean has approved a certified leadership class in collaboration with the Red Road Foundation!
We also had a professor from Brown University coming who runs a leadership in experiential learning project that supports-get this- Women running experiential learning projects for sustainability and leadership in Southeast Asia!! I know, it's too perfect!
Furthermore, we have a new collaboration with The Leap UK, who are gap year experts and are going to be collaborating with us, as well! We have six students booked through them for January to come out and do our internship program!
Last but not least, we have a group of students from a private school in Saudi Arabia who are interested in joining us for our one of a kind expedition next year!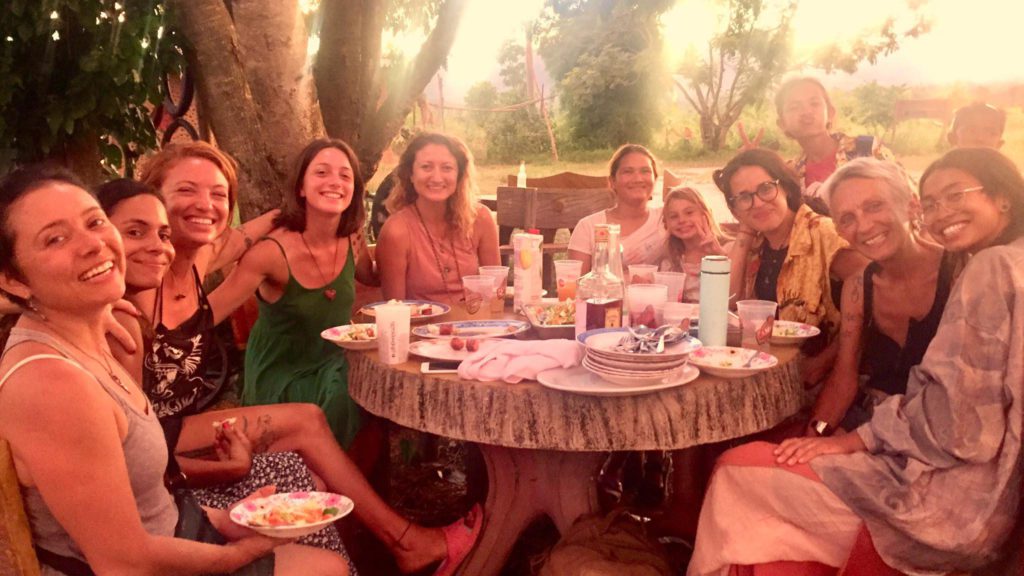 All-in-all this is incredibly exciting news! 
 Once borders open up we will be smooth sailing and be able to fund our entire project through our own products and services! Ahhhh the dream realized! So exciting!
THANK YOU for supporting us and following our journey!
 P.S.
I will leave you with a report from Chiang Mai. She is the daughter of Bong Da and lives on site at school. Her English is absolutely amazing and she is my protégé! Here's a picture of her and the report that she wrote. I asked her to write a report about what it's like to live at the Red Road Foundation. She is 13 years old: