New Products for Sustainability and Project Funds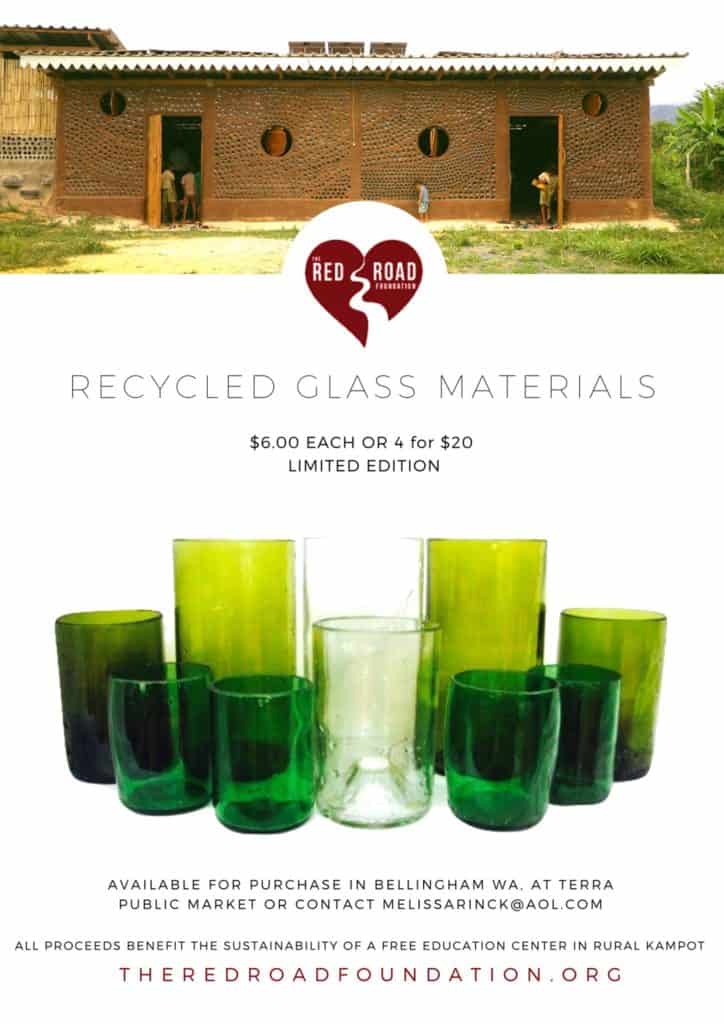 Finally!!! The Red Road Foundation's drinking glasses are available for the first time in the United State. These glasses are being sold exclusively at Bellingham Public Market by TERRA Organic & Natural Foods. By purchasing them, you support the sustainability of our Free Education Center and join us in our mission to support the Khmer people- as they as they rise from the ashes of genocide- to revive the light of their culture, artistry, and education. So, raise those glasses! Cheers to being the change!
We continue to push on toward fulle sustainability and offering free education to as many people as we can. Our small non profit has grown so much in a short time thanks to our volunteers and donors. The force of environmentalist and humanitarians is growing  and that make us very excited for our future. With all our technology breakthroughs the opportunity to make a difference is at your fingertips.  We are continuing to build on our pillars for social, economic, and environmental empowerment. Our core beliefs of Education, Environmental Awareness, Sustainability and Personal Empowerment have created so much opportunity for us and we hope to see you on The Red Road.